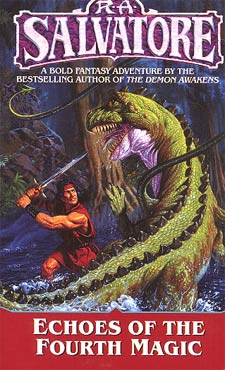 Echoes of The Fourth Magic is the first book of this series.
The crew of The Unicorn, a research submarine designed to study the depths of the oceans, is sucked into the place where all ships and airplanes that have disappeared around the Bermuda Triangle end up. They discover that time has little meaning there. A masted ship that was sunk over 200 years ago appears to have only been there for one day, as the bodies have not even started to decompose. They finally escape the vortex in their damaged ship and end up in the middle of the ocean on a life raft on a devastated planet; it would appear that mankind finally has its thermonuclear war. After drifting through a barrier, they find themselves thrust into a fantasy realm where technology no longer matters and they discover that 1200 years have passed since they disappeared. As they travel, and lose a few of their crew members, Jeff "Del" DelGuidice and Captain Mitchell continuously keep butting heads as Mitchell seems intent on conquering the new world at any cost while Del is happy that he is living in the fantasy world that he has always dreamed of. It would seem that it has been prophesized of their coming, and they are sent on a quest by one of the gods to travel eastward. Not knowing where they are going, nor why, they only know one thing...they can never go back home again.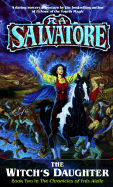 In this second adventure in The Chronicles of Ynis Aielle, the daughter of the Emerald Witch must summon her powers to stop an ancient warlock from rising from the ashes to dominate a forested world of witches and wizards.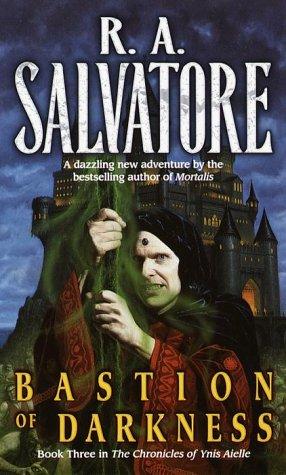 As the demon armies of Morgan Thalasi return to once again ravage the land, the elves and humans of Ynis Aielle must rescue the kidnapped Rhiannon, daughter of the Emerald Witch, from Thalasi's fortress.